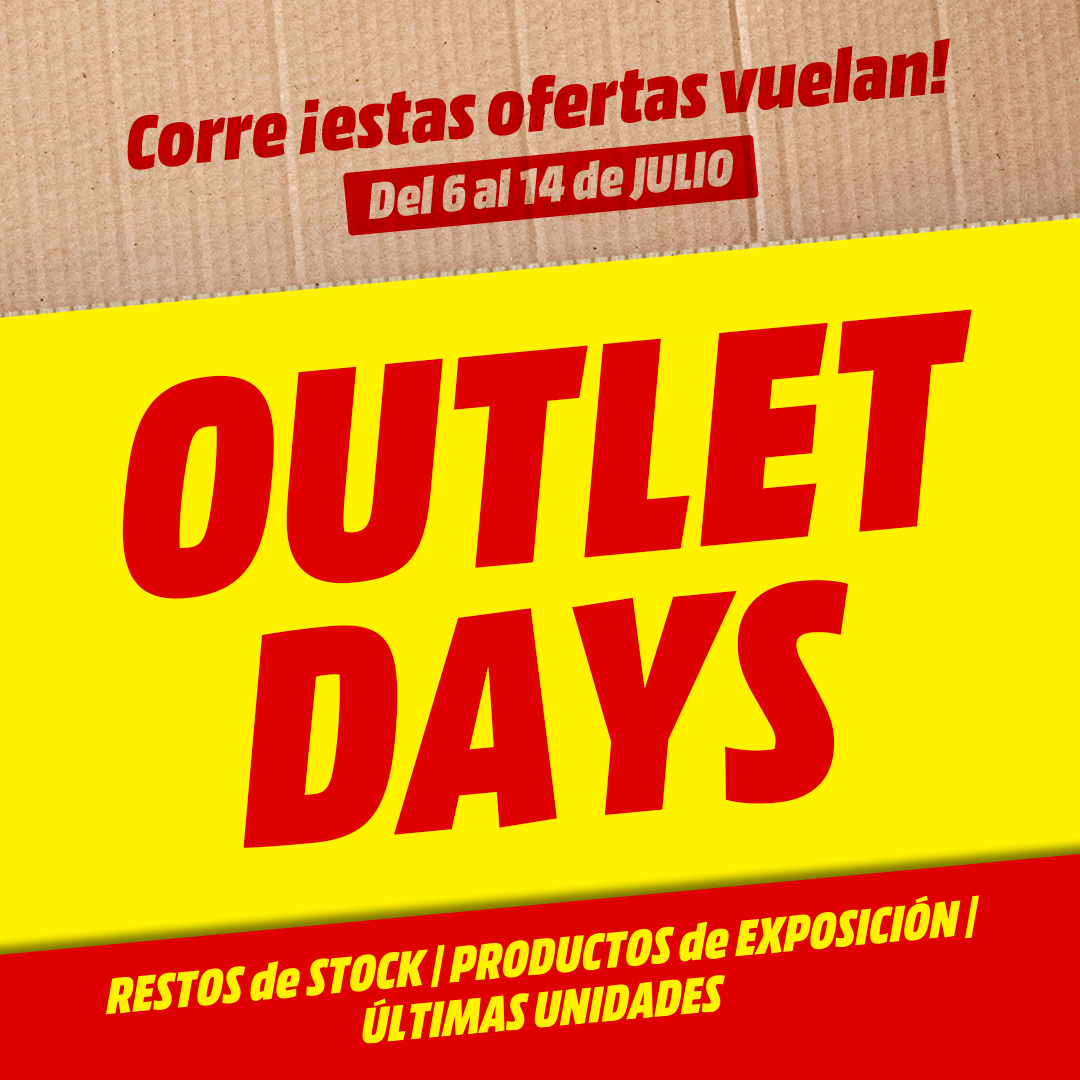 .
Outlet Days en Media Markt
MEDIA MARKT
Oferta
Hasta el 14 de julio, ¡Outlet Days!
Restos de stock, roductos de exposición y últimas unidades
Start date: 06/07/2020
Date of completion: 14/07/2020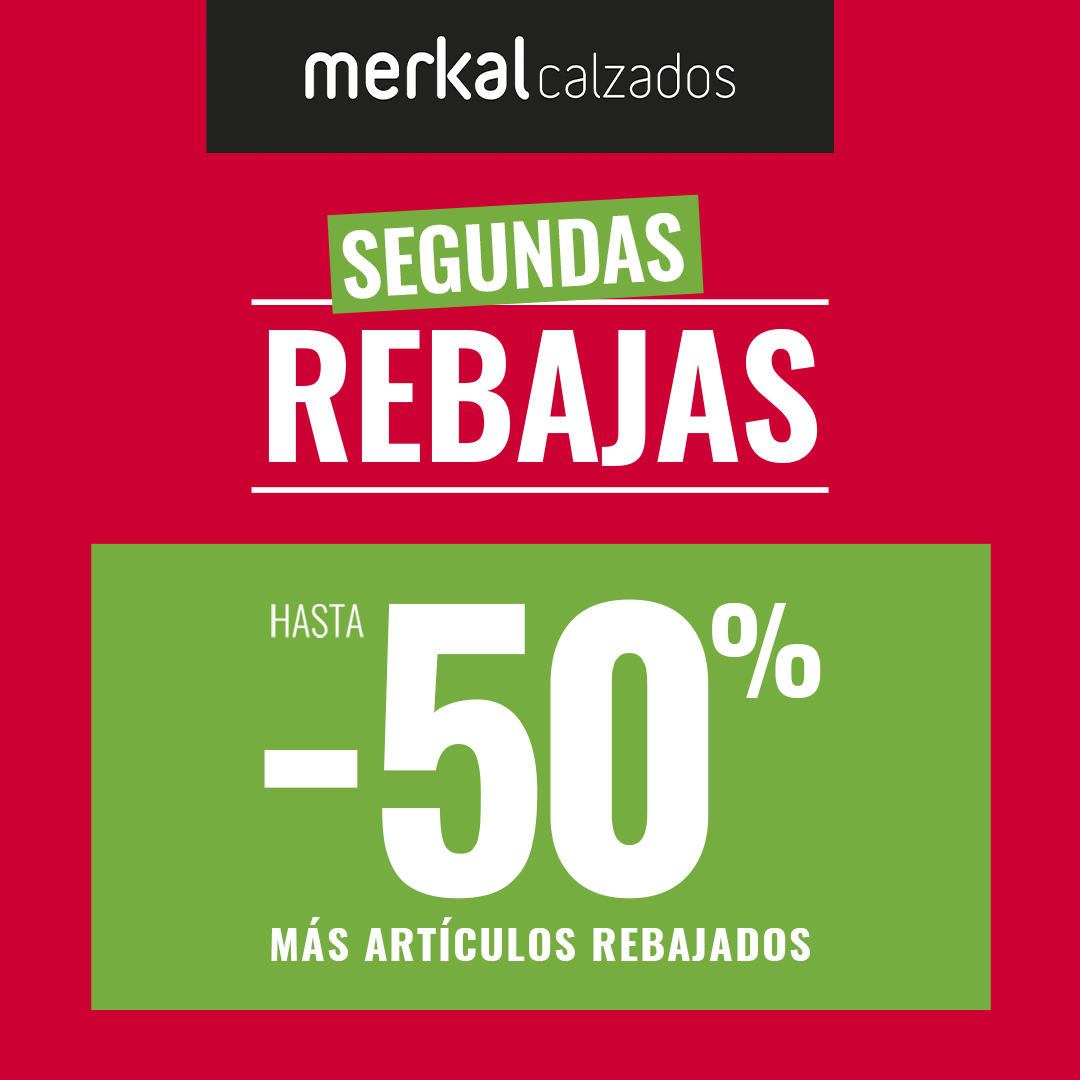 .
¡Merkal con más descuentos!
MERKAL
Oferta
MÁS ARTÍCULOS, MÁS DESCUENTOS.
Hemos añadido muchos más artículos de temporada con hasta -50% de descuento
Start date: 26/06/2020
Date of completion: 31/08/2020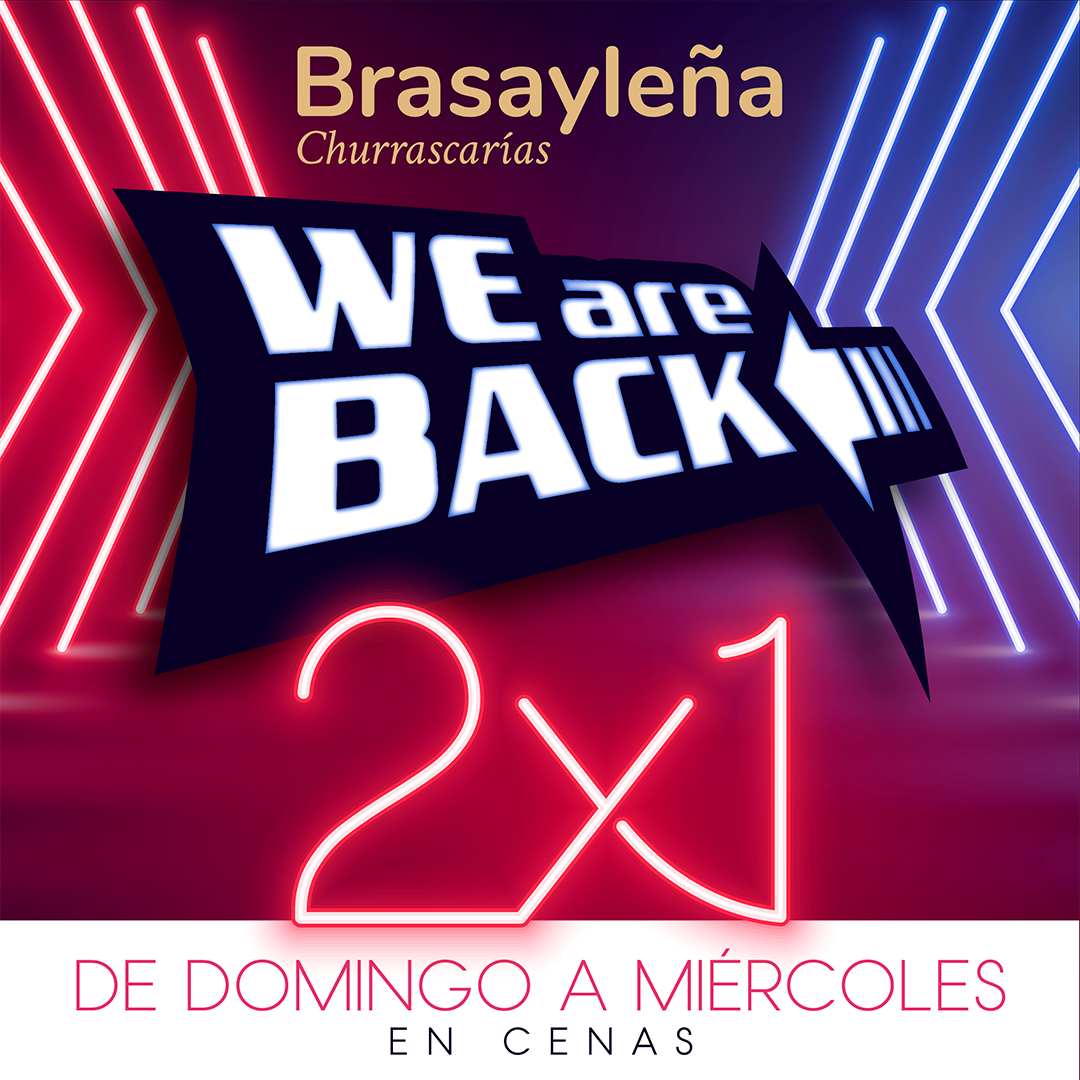 .
We are back! 2x1 en Brasayleña
BRASA Y LEÑA
Oferta
We are back!
Por tu solidaridad, por tu fuerza, por resistir, por luchar, por GANAR:
2x1 DE DOMINGO A MIÉRCOLES EN CENAS.
2X1 aplicable al rodizio para las cenas de domingo a miércoles a partir de las 20.00h. Para hacer uso de la promoción hay que consumir una bebida con cargo por persona y un postre a compartir. No acumulable a ninguna otra oferta, promoción o descuento.
Start date: 16/06/2020
Date of completion: 07/07/2020